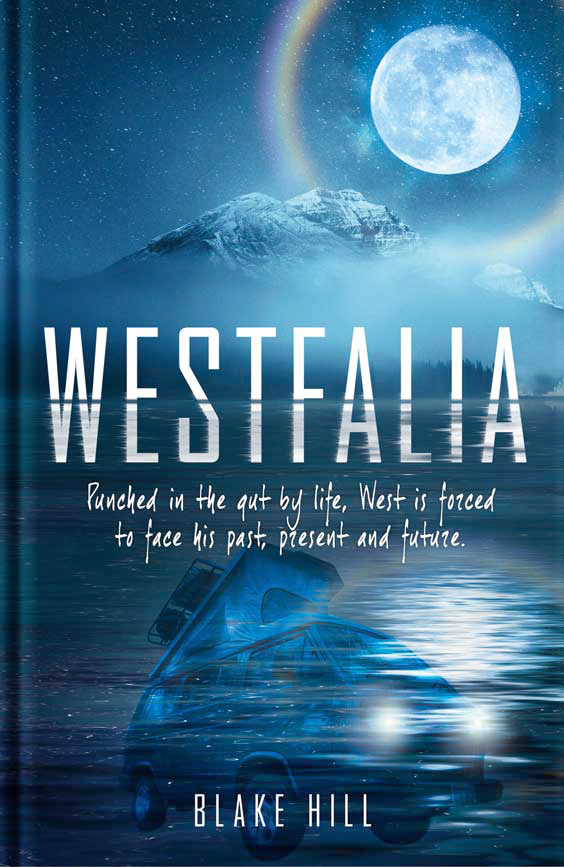 "Blake takes us on his Hero's Journey with so much adventure and soul searching that you find yourself looking deep within and asking how you can live a life filled with love."
-Patrick Takaya Solomon
Director of "Finding Joe" and "What is Money"
Book Release May 22, 2021
Order your signed copy today!
$29.95
Free shipping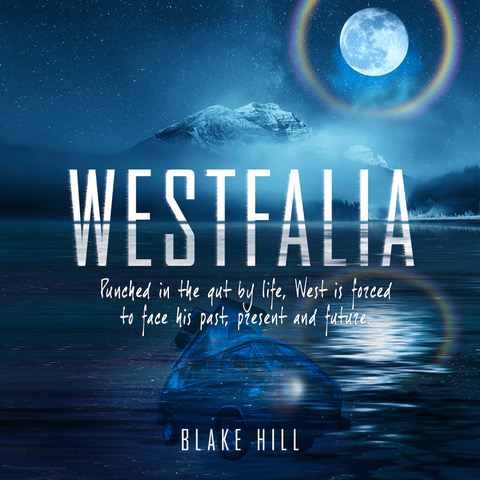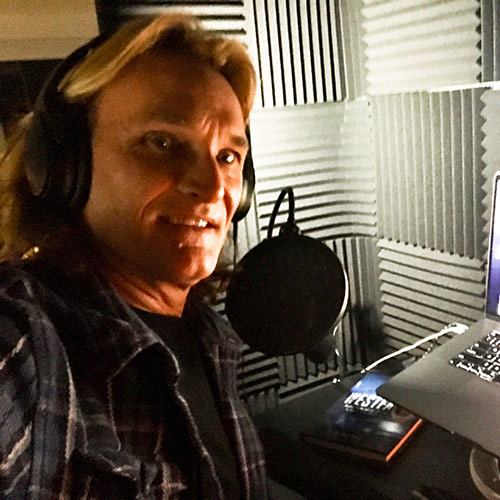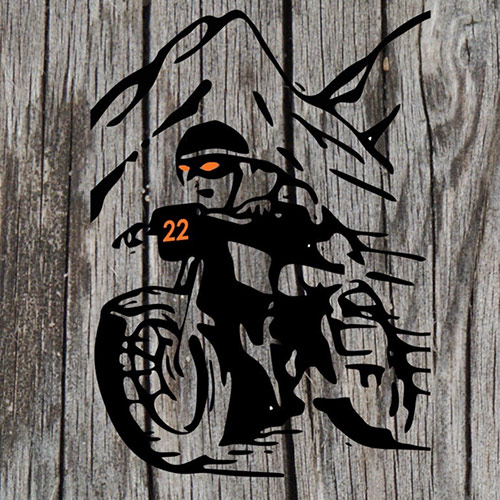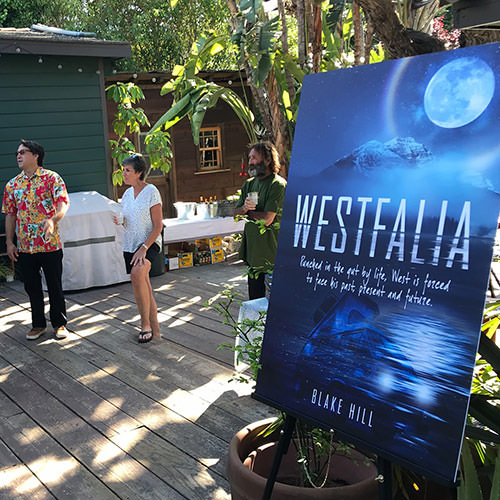 "The greatest gift in life, is the life you choose to live."
"Sometimes in life the fog rolls in and you need a compass"
The premise of this book started with a hug. At the time of that embrace, I didn't realize a book was being born. She gently pulled me in for the hug and whispered these two words. "I'm done." I was confused by those two words, completely thrown off guard. I ask her what she meant.
"What do you mean you're done?" I asked. "Done with what?" She quietly whispered in my ear, so the kids couldn't hear, "I'm done with us."
My heart sank, and a numbness of emotion consumed my entire body. I couldn't understand how we could be married for twenty years, and now it was over. What about our kids? I grew up in a broken home and made a pact with myself at a young age that I would never get a divorce or put my kids through one. Divorce was not an option for me. But then again, it takes two for a relationship to be a relationship.
I left that summer, flew from Hawaii to British Columbia, and decided to ride my bicycle across parts of Canada. I couldn't get her words out of my head. The hug played over and over. I needed to be in nature and just peddle. I was riding from Banff to Jasper one day and had to cross over a mountain range. The entire day's ride was more than 120 miles, and I had to climb approximately 10,000 feet in elevation. I knew the slow grind of an ascent would do me good. There were no options except put my head down, crank the music, and peddle. As I began to reach the top, ice pellets bounced off my helmet, and my super thin jacket did nothing for me. I didn't care. The moment felt rewarding and appropriate. I'm no stranger to bad weather. I've been caught in blizzards while riding my motorcycle across Montana, New York, and other places. All I could think was, bring it on. I really don't give a fuck. It was on that climb that this book came to me. Here I am in my fifties, with two kids, and soon to be divorced. I knew there was a lifetime of emotions bottled up inside, and the divorce was the catalyst for their release.
I waited sixteen months before starting the book. I had to live through the emotions that would exude from my soul. Yeah, there were some long days and sleepless nights. Most nights I really didn't want to goto bed because I didn't want to wake up to a new day. There really weren't new days though. They all felt used, dirty, and embarrassing. I did it though. I went to war with my emotional self for sixteen months. On the sixteenth month. I had accepted divorce, but I hadn't forgiven my wife. That thought was my catharsis.
I stood at the base of the mountains behind my house with my two dogs by my side and offered my forgiveness to my wife. That moment of clarity made me realize I had to forgive her in order to feel whole again. I wanted happiness in my life. I wanted love in my life. I knew that I had to lead by example and show my kids by my own actions.
The gut-wrenching blow of any life-changing experience is truly a time to reach deep within yourself and find out who you truly are and allow that person to come through so you can experience happiness, peace, joy, and love. When you're a parent, you have to role model that for your kids because one day they could be walking in your shoes.
The story you're about to embark on is a dream that takes you on a spiritual adventure filled with past, present and future experiences.
Life is truly an adventure when you let go and live it.
Let the dream begin.
Love life, Live life…
""The cave you fear to enter holds the treasure you seek"
–Joseph Campbell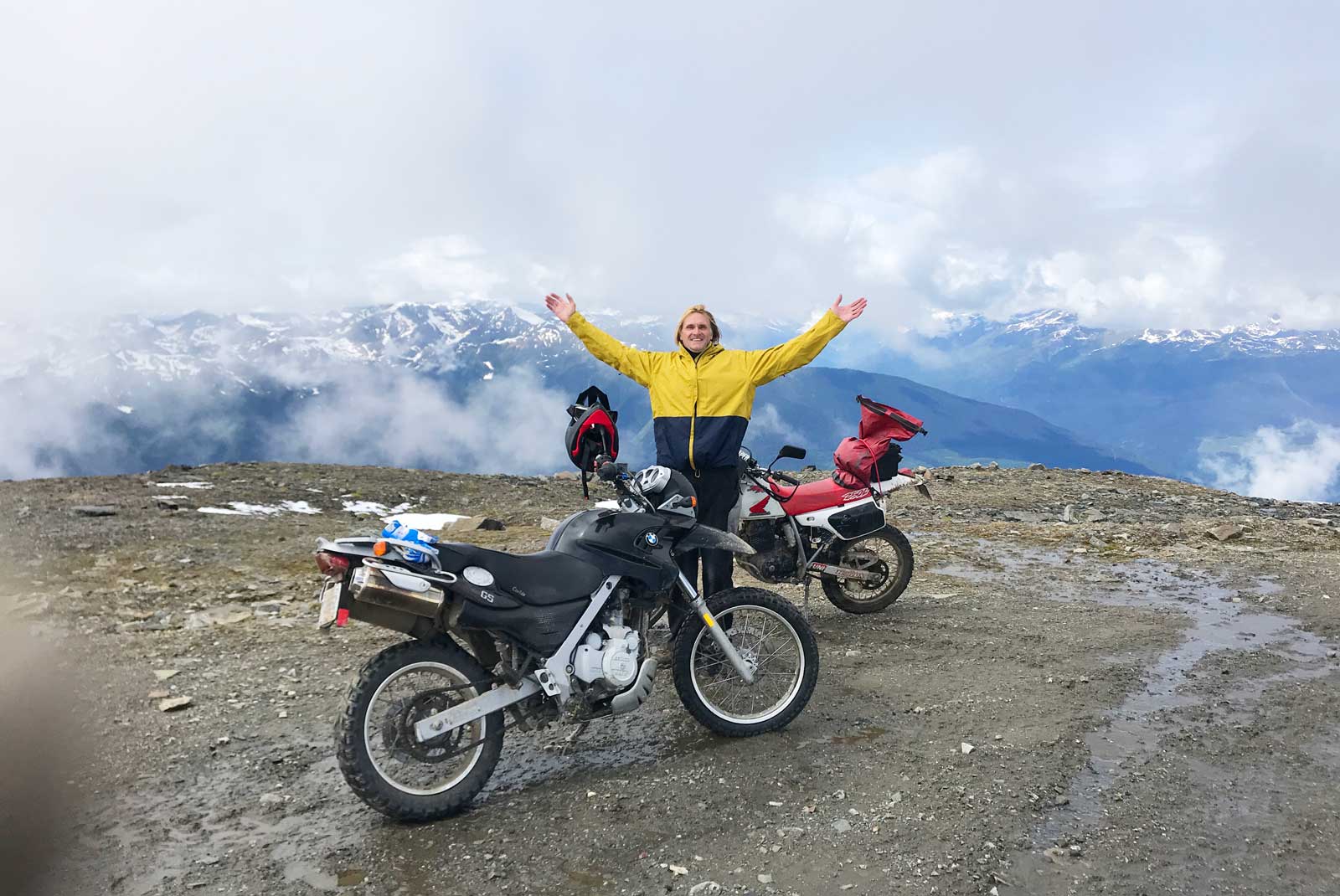 Blake Hill
is often thought of as a quiet person. Put a strong cup of good coffee in him and he becomes a chatter box. Although quiet on the surface his brain is always engaged and bounces from thought to thought. If you ask him his greatest accomplishment in life. It would be his role as Dad. Blake has two amazing children. He has spent countless hours flying on airplanes and traveling the world with his pro-surfer son. They have chased waves from California to Europe, Mexico, Indonesia, Japan, Australia and countless other destinations. He's the proud dad of a daughter who's strong and independent with a passion for dance.
Blake's professional life began in the movie business doing lighting for movies and TV shows. During this time period he would balance working on set with cultivating his passion for writing. His day would typically begin at 3am. He honed his craft for writing screenplays while also working on the set of movies. Over the years he amassed a collection of ten screenplays and a children's book along with having his poetry published many times.
Once his children were born he chose to quit the movie business and focus on his kids. This was truly an amazing time in his life and a true gift from the universe. He is truly grateful to have had so much time with his children while they were growing up.
There's an adventurous spirit that lives within his soul. He's been riding motorcycles since he could walk. He's raced motocross, hare n' hounds and spent days riding across the Mojave Desert and camping under the stars. His rides across the USA have taken him through blizzards, tornadoes, and across the Arctic circle.
His passion for life was dimmed one day when he encountered a stroke. It was as if a light switch had been turned off. This experience was beyond humbling and fueled his passion for living even more. He's not only physically strong but he's mentally fit. The stroke tested his will and mental fortitude. He kept the event private with only a few friends knowing about his mental capacity. He was challenged by the everlasting question of; how are you feeling? His focus was on healing and getting his memory back. He didn't want the constant reminder of what had happened. His physical self is truly one hundred percent. His mental self is challenged occasionally with loss of memory. He is extremely grateful to be where he is today on a physical, emotional and spiritual level.
Blake's typical day begins at 4am with an awesome cup of coffee, splashed with cream while spending some quiet time with his two dogs. He works out with free weights, resistance bands, hikes with his dogs and tries to surf every day. He believes that keeping active mentally and physically is the key to happiness. He's 55 years old and with each and every wave he surfs, he strives to ride the next one better than the last. He truly feels blessed for his amazing life.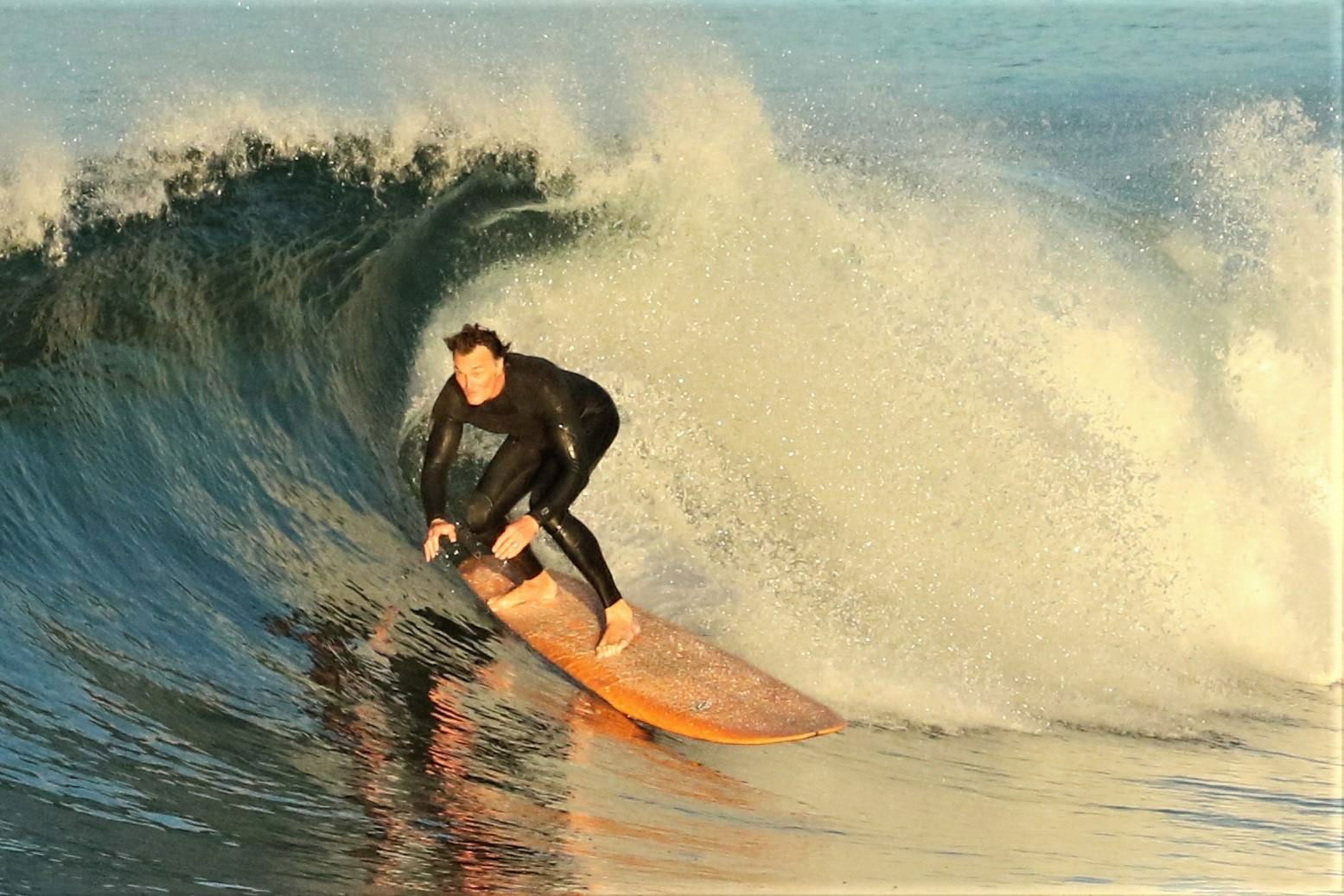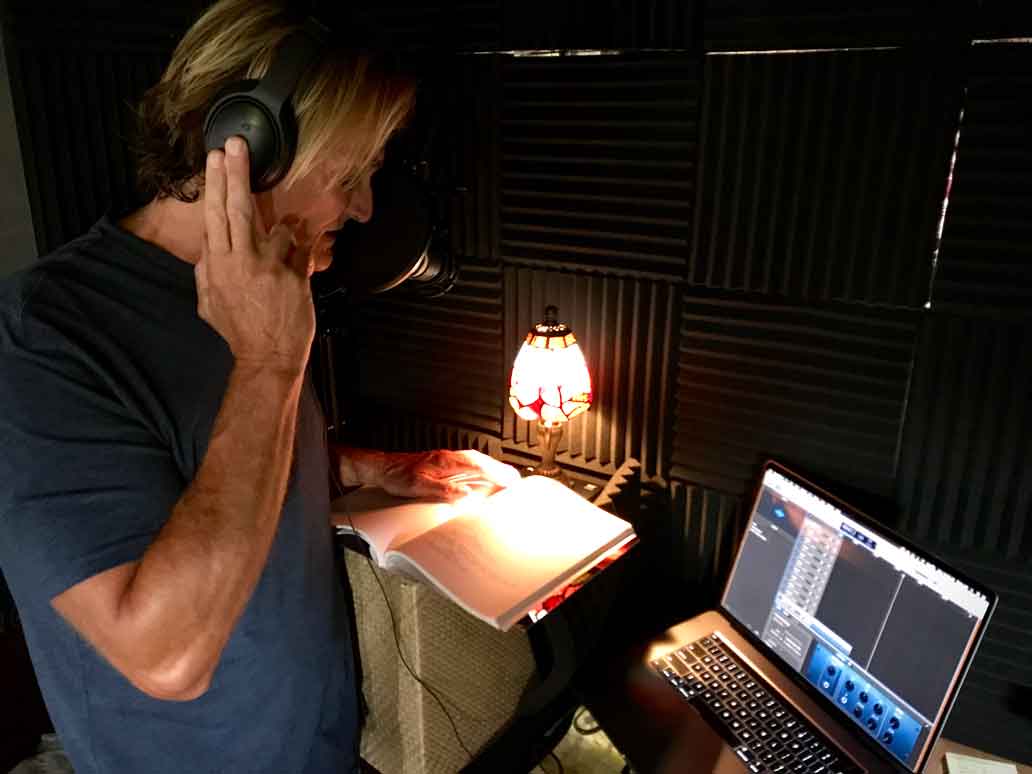 BEST READ
An incredible brave and courageous story that offers the reader a way to relate to their own life's challenges through the adventures and dreams of West. A wild ride of emotions that will make you cry and laugh out loud, and perhaps leave you with a desire to be more bold and not hold back. As a woman reading this, all I can say, FINALLY a man not afraid to express his feelings. This is a true story of how just important it is to fully embrace some of the darkest moments in life and how you can come out the other end with a bright rainbow of new found resilience and strength. AMAZING.
Life changing
This book opened my eyes in many beautiful ways.